A local sake from Kumamoto Prefecture that is carefully brewed in the foothills of Mt. Aso
Tsujun Sake Brewery is located in a mountainous area in the middle of Kyushu Island.
Although it is the area surrounded by mountains, there have been villages since ancient times. It is the historic region with a legend that people who lost the big battle (the Battle of Dan no ura) in 1185 came and hid themselves.
Nearby, there is the raised aqueduct with the name of "Tsunjun" which is the same as the sake brewery.
The bridge built in 1854 is a stone aqueduct like that in Rome, Italy.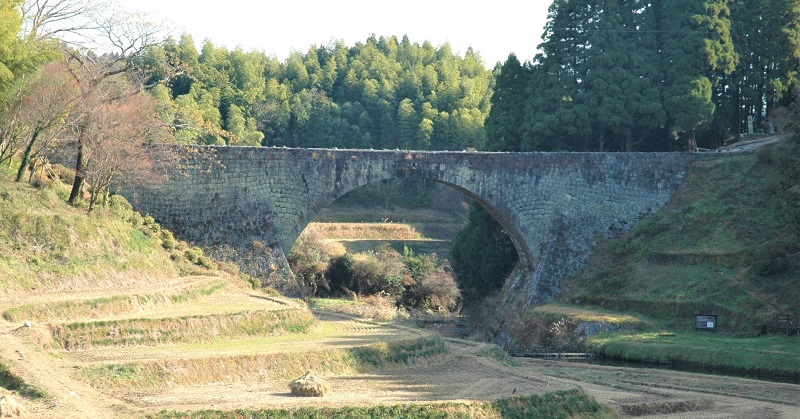 In the mountainous area, there are few flatlands, so you can see a lot of scenery called "Tanada" where rice paddy fields are lined up in steps.
The region has prosperous agriculture and is known as one of the most organic cultivation areas in Kyushu.
Farmers who stepped forward for brewing sake there, organically grow the sake rice "Hananishiki" which is cultivated only in Kumamoto Prefecture.
This "Jummai Sakuya 2018" is brewed with Kumamoto Yeast using Hananishiki.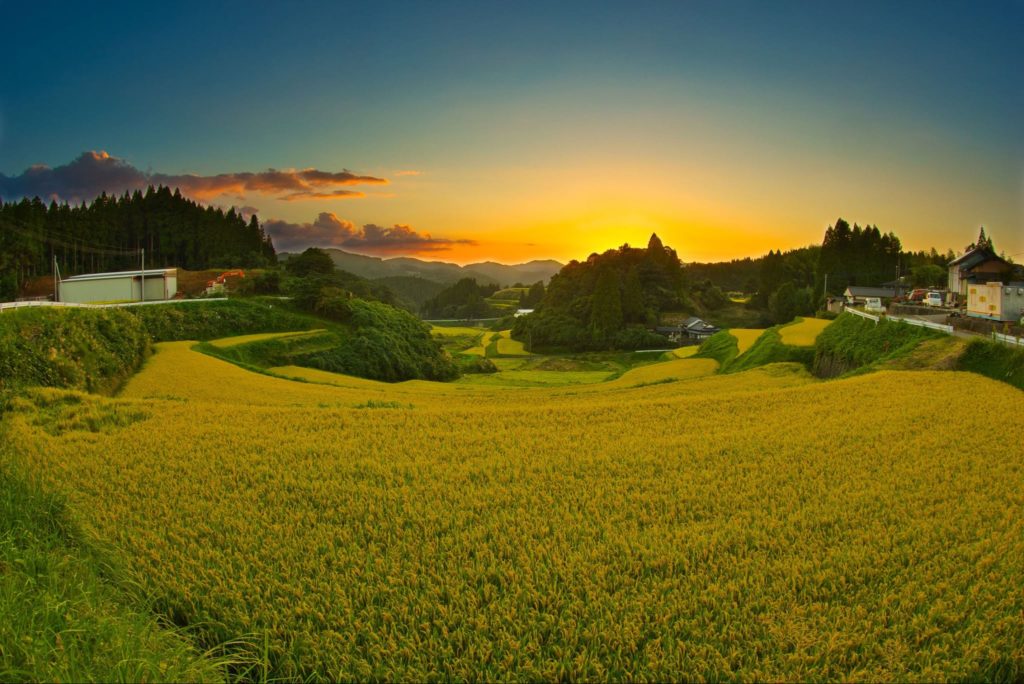 "Sakuya" is a new brand that has been brewed since 2018.
The brewing years are displayed.
It is natural that bottles of wine has the brewing year But in the case of sake, it has been thought that it is good to eliminate the difference in taste by year as much as possible, by adjusting the brewing process, taking into account the difference in the quality of the rice of the year and the climate when brewing sake.
For this reason, there is almost no custom of specifying the year of brewing on a bottle of sake.
"Sakuya" is a sake that allows you to compare the taste of each year while maintaining a certain level of quality.
Information of Sake Brewery
| | |
| --- | --- |
| Brewery Name | Tuzyun Shuzo |
| Establishment | 1770(249years ago) |
| Adress | 54 Hamamachi Yamato-cho Kamimashiki, Kumamoto |
| Toji (Toji group) | HIrohisa Fujikawa (Kumamoto Toji) |
| URL (Japanease Only) | http://www.tuzyun.com/ |
Sake of this Brewery